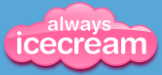 For the last month or so, my girls have been reviewing
Always Ice Cream
at
http://www.always-icecream.com
. This fun and educational website for girls was founded by parents who homeschooled, though it certainly is not limited to homeschool students. The goal is to have a safe and fun website for girls ages 7-12, with family friendly content. As a parent, you may link your parent account to your daughter's account and monitor her progress and activity on the site. You may choose whether to allow only educational content or to also allow community content, so that your daughter may communicate with other players online and play "social" games with them. You may also choose whether or not to allow Christian content. There are no ads for external sites, and the website has been certified by the Privo Privacy Assurance Program for online safety for children. You can see more information about the safety features
here
.
Games on Always Ice Cream teach and review concepts in Language Arts, Math, Geography & History, Science, Music Arts, Computer Skills, Foreign Languages (Spanish & German), and Religious Education (Christian) if you choose that option. My girls have already improved greatly in their math drills and in learning the USA States and Capitals.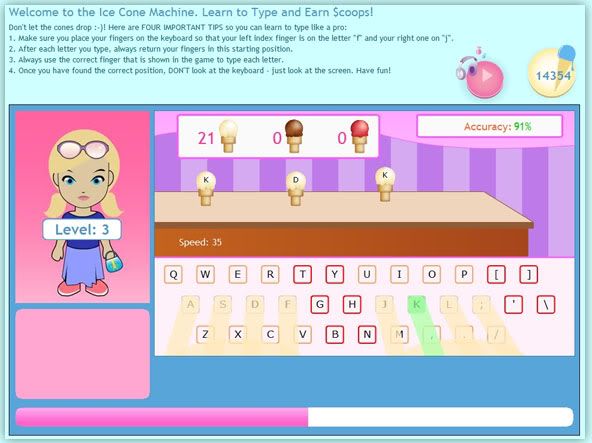 The girls are rewarded for their efforts in "$coops," which they may then use in the games. From my parent account, I can also award them "$coops" for doing things like their homework, instrument practice, or cleaning their room, for no extra charge. That is a fantastic incentive!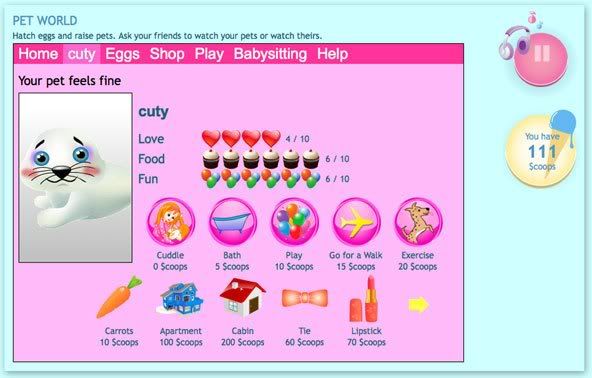 In terms of review, I have to say that my girls absolutely love this website! I love having a safe and educational place for them to play on the Internet. The animation, the colors, and the games are perfect for their age and interest level. And as for my boys who feel they may be missing out? Well, I hear there may be something coming for them in the future!
If you would like to try out this fantastic program, you may try it for one month for only 99 cents! After that, a modest membership fee guarantees that the site can be funded without outside advertising. Packages range from $4.99 per month to a lifetime membership for $99.99. You can see all the packages
here
.
I highly recommend
Always Ice Cream
for anyone with girls ages 7-12. To see what other TOS Crew Members thought of the site, click
here
.
Disclaimer: I received a free subscription to Always Ice Cream for the purpose of review. No other compensation was given, and all opinions are my own.