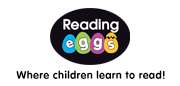 Teaching my children to read was, I thought, the most important and the most daunting task I had as a new homeschooler. What if I failed miserably and my kids were in 5th grade and couldn't read and it was too late for the public schools to catch them up and it was all my fault??? Fortunately, my older three are reading well and my youngest is coming along fine, but over the years, I've tried a number of methods and products to get there. One of my very favorites is Reading Eggs at
http://readingeggs.com/
.
The Reading Eggs website is a fantastic place for kids ages 4-7 to learn and practice phonics skills and reading lessons. The variety of playroom activities, arcade games, puzzles, "driving tests," music, the "Storylands," and even creative writing practice keep my son busy for hours if I allow him to stay on the computer that long. He earns "Golden Eggs" for his achievements, which he can then exchange for games and other "stuff." He tries to convince me that Reading Eggs is the only schoolwork he needs to do each day! His reading has improved dramatically since we have been using this site.

I also love the easy feedback I get from Reading Eggs. With one quick glance at the dashboard on the website, I can see how many of the 100 lessons he has completed, how many golden eggs he has, his estimated reading age (i.e. 6.5 yrs means he's reading at the level of an average 6 1/2-year-old), how many of the 237 phonics skills he has mastered, and how many of the 200 sight words he knows. Notes further down the dashboard give me a quick overview of the content he has just learned, as well as some statistics about his activities.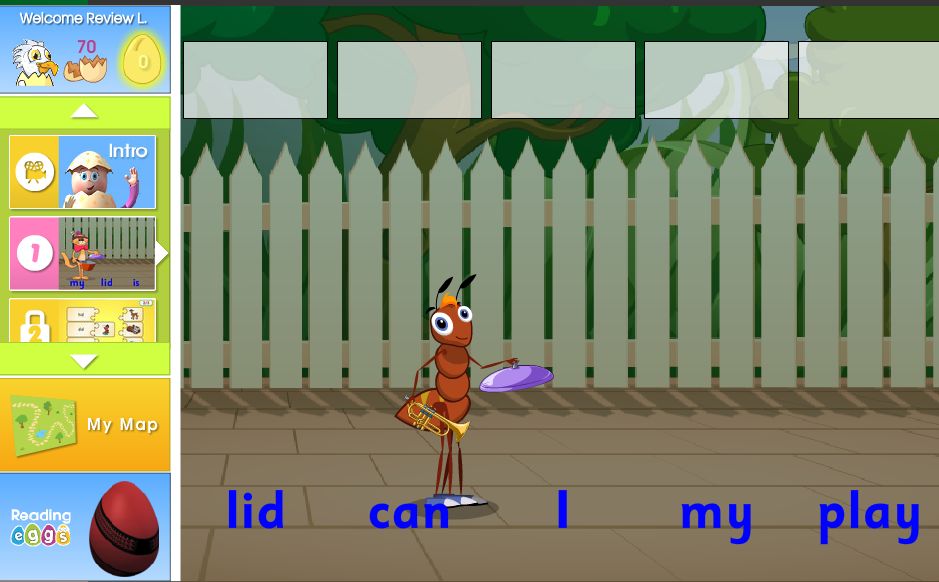 My older daughters, although they read well, also became very interested in these games. I have to watch them, because my little guy will gladly let them work on the website to earn more Golden Eggs for him, and they will gladly do it, thereby skewing the reports on his reading age, phonics mastery, etc. (I know he isn't reading anywhere close to a 10-year-old level, so if he appears to be reading on the level of a 10-year-old, then there is probably a 10-year-old pretending to be him on this site!) So we were excited to find that the company is continually adding to their site. My older girls have been enjoying the games to further practice their advanced reading and comprehension at the gym, mall, stadium, and library on Floating Island in Reading Eggspress. They each have their own account now!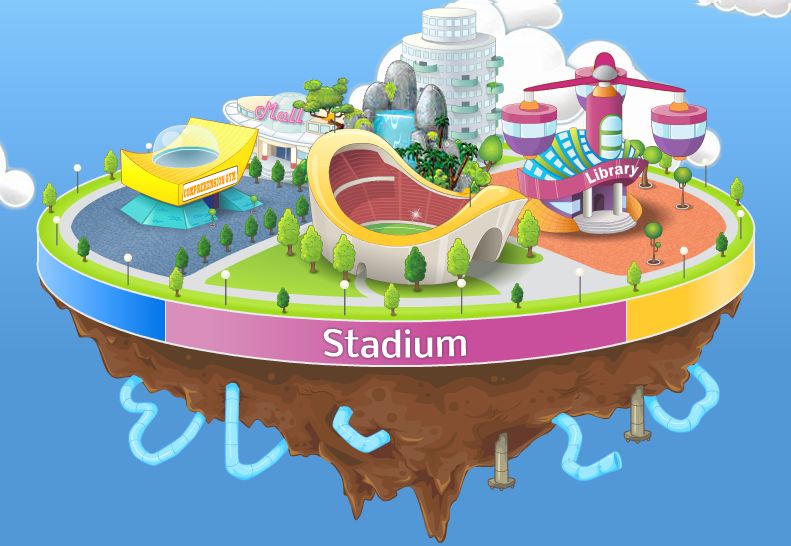 Reading Eggs is for ages 4-7 and can easily be used for younger children who are ready to start or for older children who could just use some more practice. There are also worksheets that match the lessons that can be printed off, so this could be an entire early reading curriculum or a supplement. Reading Eggspress improves spelling skills and builds reading comprehension when used as a supplement for 7-12 year olds. You may sign up for a FREE two-week trial for each child
here
. When you find that you love the site and can't give it up, you may subscribe for one year for $75 - that's only $1.40 per week! That includes the Reading Eggs and Reading Eggspress parts of the website, so when your child is ready to move up, he may do so at his own pace. A 6-month subscription is only $49.95, and there is a family discount, something we homeschoolers are always looking for! If you add a second or third child at the same time as you set up your first, you will receive 50% off their subscription price. Finally, if you just want to take it a month at a time, you may do so for $9.95/month, and you may cancel at any time.
Disclaimer: I received a free subscription to Reading Eggs for the purpose of writing a fair review. No other compensation was given, and all opinions are my own.