The past several weeks, we have been given the opportunity to review
K5 Learning
.
K5 Learning
, found at
http://www.k5learning.com/
, is an online supplemental study program for kids in kindergarten to grade 5, to build reading, math and study skills. It can be used as a homeschool supplement or as an after-school program.
There were pros and cons to the
K5 Learning
program. I tried to use it with both my 3rd-grade daughter and my 1st-grade son. The program starts with an optional assessment test in both math and reading to see where your children would best be placed in the program. I wanted to do the assessments because since we often work with homeschool materials from different grade levels, I wanted to see where my students would best fit into this particular program. I started with the reading and math assessments for my daughter, and they did not go well. The program lost her work several times so that she had to start over. I contacted the company and was assured that the program had gone through extensive use and testing and should not have malfunctioned, so my daughter must have taken a long break without saving her work or must have done something else that caused the problem. After my daughter had taken the test 3 times and was becoming very frustrated, I finally just took it myself. The program lost my information as well. After several attempts, I was able to convince the company that the problem was on their end, and they started a new account for me, transferring my children's information over. After that, things worked fine, and I appreciated the customer service I received at that point, but I felt like it was a long time coming and that I really had to argue to get help. My daughter was quite frustrated with the program and did not want to do it any more, so I used it with my first grade son.
The assessments went fine with my son and probably placed him at a level that was slightly too easy for him, but that is fine because it is not a problem to move him up, and he could always use some review. The program contains lessons in math, math facts, reading, spelling, and vocabulary. The lessons are material-based, not game-based, so they are good for someone who really just wants to drill the facts and not waste a lot of time on games. They do, however, contain fun colors, sounds, and graphics, so they are able to hold my son's attention and appear "fun." There were a few isolated things I did not like. One was that when he started the math lessons, the character on the screen introduced herself in Spanish ("Hola. Me llamo ____.") My children are learning Spanish and I suppose that could be a good way to reinforce the lessons, but I try to keep Spanish separate from their other subjects so that they do not get Spanish and English words and grammar mixed up. I prefer not to have something introduced in Spanish unless the entire lesson is in Spanish. Another problem was in the vocabulary words. You can press a "hear word" button to hear the pronunciation of the word, but the pronunciation is often so fast that it is difficult to understand. One word was "the first note in the diatonic music scale. . . equivalent to the tone C." The screen shot is below. The answer, of course, is "Do," pronounced with a long "o." When I pressed the "hear word" button, however, the computer voice pronounced the word "do" that sounds the same as "doo," as in, "I DO like your hair." This was just incorrect and misleading to the student.
K5 Learning
is designed for Kindergarten through 5th graders. If you are interested, I would recommend getting the free assessment for your student and then trying the 14-day free trial. If you do like it and wish to continue, pricing is as follows:
Pricing
Monthly Subscription
First Child.......................$25
Additional Children..........$15
First Child.......................$199
Additional Children..........$129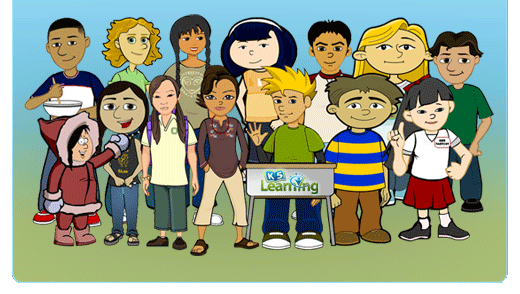 To see what other TOS Reviewers thought of K5 Learning, click here.
Disclaimer: I received a free subscription to K5 Learning for the purpose of a fair review. No other compensation was received, and all opinions are my own.