During the summer, we were not getting up early, keeping a normal school schedule, or working on our normal curriculum, so it was a good time for reviewing things like reading and math drills in a fun and relaxed way in order to improve the kids' skills for the fall. My six-year-old has been using
ReadingKingdom.com
. Developed by Dr. Marion Blank, Director of the Light on Learning Program at Columbia University and one of the world's top experts in reading, this online subscription program may be used as a drilling or practice program to supplement whatever curriculum you are using. It distinguishes itself from other programs by using Dr. Blank's patented six skills method for reading success. These skills include sequencing, motor skills, phonics (phonemic awareness), meaning, grammar and reading comprehension. It is designed to be a fun, game-like drill program that pre-K through 3rd-graders will enjoy using to learn to read.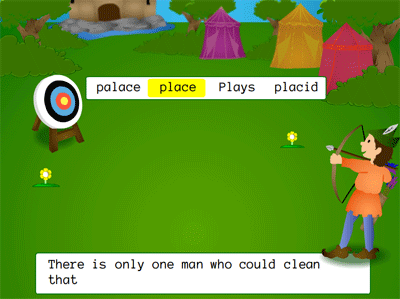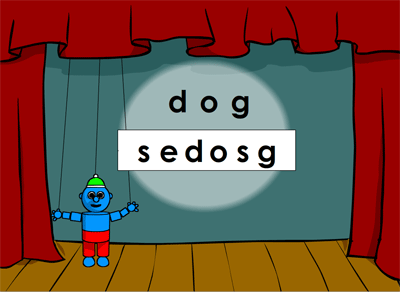 The program has bright, fun graphics, and it may work well for you if you have a student who is beginning to read up through a 3rd-grade reading level who types fairly well on a physical keyboard or an on-screen keyboard and who is motivated by computer learning programs. The on-screen keyboard option in the program is a nice feature for early computer-users or for anyone who would like to use the program on a tablet or iPad.
Unfortunately, the program was not a good fit for my son. He is already a fair reader, but he has hunt-and-peck typing skills at his ripe old age of 6. He was not able to type some words and sentences in the time allotted, and so the skills survey threw him back to a much earlier reading level, at which point he was very bored with the lessons. I must emphasize at this point that Reading Kingdom's customer service had a quick response time and was VERY helpful. They moved his reading skill level up and explained to me how to go into the settings and increase the response time he was allowed. They also directed me to more exercises for typing skills. My son's typing skills are adequate for other reading programs that he's done, and he was quickly bored by the typing exercises. Moving his skill level up and increasing the allowed response time was helpful, but it was not enough. The program seemed to have excessively long pauses in some areas, and then speed through others. Some directions were clearly stated, and others were not. My son would, for instance, not know to hit the "space" bar in a particular place and would type the first letter of the next word instead. Once the program had moved on to the next place because his time had elapsed or he had hit the wrong key, there was no way to go back and correct the mistake. Being a hyper-perfectionist, he became extremely frustrated. Meanwhile, even at the higher level, he was still frustrated and bored by the excessive repetition he experienced with one word at a time, but then the program would launch through entire sentences, and then go back to repetition of one word. We worked on the program for several weeks, but I think that because of his energy level, frustration with sitting still, and general impatience with the program, it is not a good choice for him. This is not a general frustration with any computer program that requires him to sit still, as some do work for him, but the combination of factors with this program is problematic.
Reading Kingdom
may work well if you have a child who enjoys working on the computer and is patient with various speeds in programs, and the customer service for the program really is excellent.
You may try
Reading Kingdom
free for 30 days to see if it is a good fit for your child. To learn more about the patented six skills method, click
here
.
To find out more about whether Reading Kingdom will work for you, explore the following information:
Ages: Age 4 through 3rd Grade Reading Level
Price: When you sign up for the Reading Kingdom, you receive a free 30 day trial. After that, subscriptions to Reading Kingdom are $19.99/month (with no monthly minimum), or $199.99 per year (20% off). Additional children in your account get 50% off ($9.99/month or $99.99/year). You can cancel your subscriptions at any time. Contact the vendor for information on volume licensing discounts. If you cannot afford to pay for the program, you may apply for a scholarship that will allow your child to use the program for free.
Read what my fellow Schoolhouse Crewmates had to say about Reading Kingdom by clicking the banner below.

Disclaimer: I received a free subscription to ReadingKingdom.com in exchange for a fair review. No other compensation was received, and all opinions are my own.