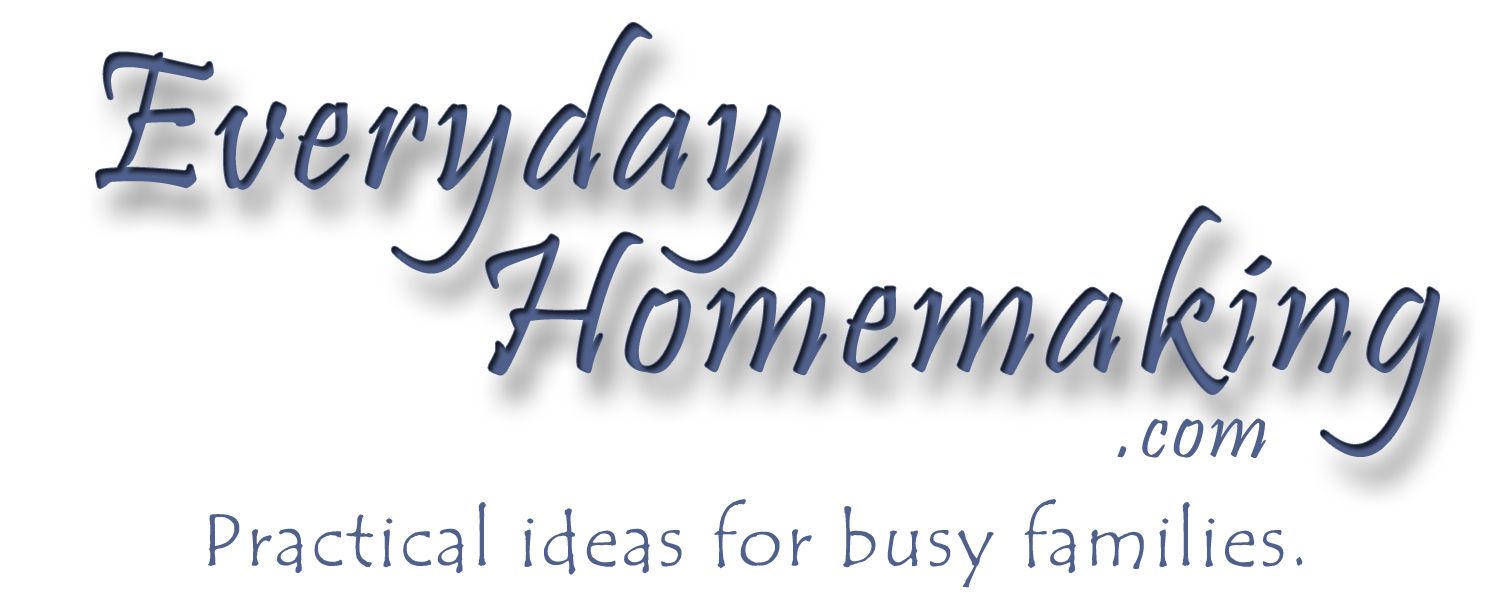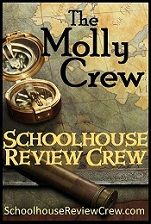 Years ago, a 10-year-old girl would have spent quite a bit of time in her family's kitchen. My girls have read a lot of the American Girl books, which are each about a girl "coming of age" around the age of 10 in a different time in history and a different part of the country. In many of them, 10-year-old girls began taking on quite a bit of household responsibility. My own mother-in-law began cooking for the family at a very young age, and having to adhere to strict dietary restrictions, because of her mother's failing health. Now, however, when I tell people that my 10-year-old daughter can fix dinner by herself, they are quite surprised. My son, at age 13, would already eat better than the average bachelor if he were living on his own (in fact, he's becoming quite the grill-master), and my 9-year-old daughter is learning her way around the kitchen well.
*****************************************************************************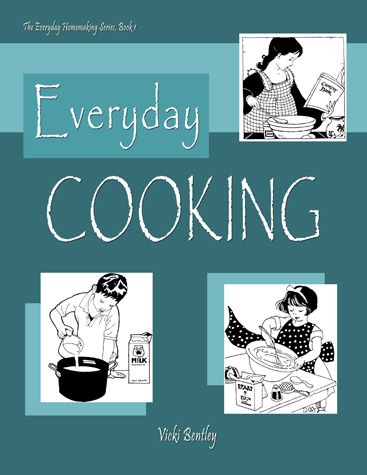 My girls, who love cooking and aspire to become gourmet cooks, have thoroughly enjoyed the book
Everyday Cooking
that we have been reviewing from
EverydayHomemaking.com
. This cookbook was written by a busy homeschooling mother of eight who understands that many home-schoolers are not really home all that much, and that they need solutions to feed their family healthy dinners that fit within their time and monetary budgets. Vicki Bentley expanded the cooking chapter from
Home Education 101,
another book in the
Everyday Homemaking series
, into this 100-page cookbook, complete with cooking tips and pictures. While it is not specifically a "health-food" cookbook and it does contain some lovely desserts, the emphasis is on whole foods and healthy living, within reason.
With sections in the back of this delicious cookbook on basic measurements, helpful tips, menu-planning, shopping hints, kitchen accessories and equipment, and mastering basic kitchen skills, I found this to be a fantastic teaching cookbook - for my budding pre-teen homemakers, for a newlywed, or for a mom that's just never made herself comfortable around the kitchen but has a desire or a need to do so. It is not "feminine" in appearance or layout, and would be just fine for boys as well, but my daughters were the ones who enjoyed it the most. Why continue telling you when I can show you?
Chicken Noodle Casserole, p. 36:
The boys did enjoy eating the results!
The Pumpkin Muffins, p. 24, were a big hit at a church fellowship dinner in August. We put them in little fall-themed cupcake wrappers.
Some of our other favorites are the brownies and the cheesy garlic biscuits, like they serve at a certain seafood restaurant with a large crimson crustacean on the sign. YUM!! Oh, yes, the cookbook contains a large number of healthy main dishes and sides, but I just really love these!!
We reviewed the PDF version of Everyday Cooking. My daughters also loved that; what says "Modern Mini-Homemaker" better than your very own cookbook on your iPod? This is not their grandma's cookbook!
You may sample a few of Vicki's recipes for yourself, and learn how to make your
own Vanilla Extract
, on her
webpage
.
Ages: Pre-teen and up (or anyone old enough to help in the kitchen)
Price: $17.99 +shipping for the glossy hard-cover edition
$14.99 for the PDF e-book (immediate download)
Some of my fellow crewmates reviewed Everyday Cooking, while others reviewed the Everyday Chore System. See their reviews by clicking the banner below.

Disclaimer: I received a free PDF download of Everyday Cooking in exchange for a fair review. No other compensation was given, and all opinions are my own.