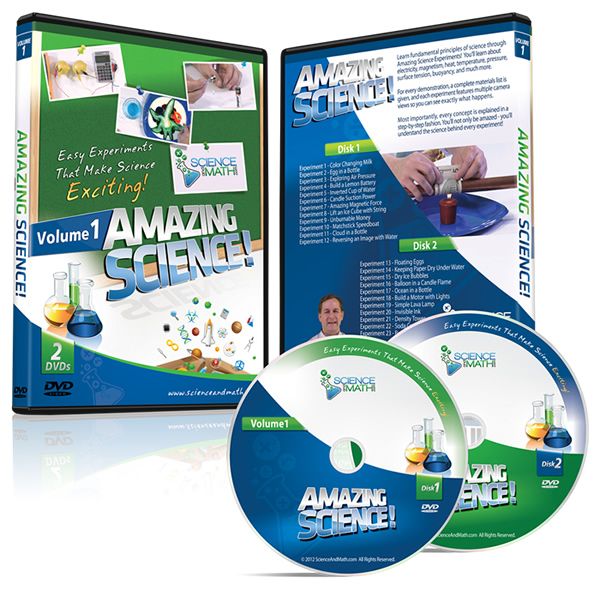 We have received several science products to review recently, which has been great for me, because my kids absolutely love science experiments, but because of the time and prep work involved, I frequently get behind on them. At first, I am ashamed to admit that I used the
Amazing Science
DVD set, Vol. 1, as a time filler. I thought the kids could "just watch" the experiments on the DVD while I got some other things done. Well, that didn't last long. After each segment, the kids came running to me.
"Mom! May we
please
do this experiment? It's so cool!!!!"
Most of the experiments used items that were readily available in my house, and if they didn't involve fire, I let the kids get them together and do them by themselves. (Of course, the ones that involve fire are their favorites!)
After each amazing science experiment is performed on the DVD - many of which look like magic tricks - a thorough scientific explanation is given as to why the experiment works. Since the children are dying to know why that "trick" worked, they are really paying attention and learning. They couldn't wait to do the experiments over and over again to amaze their dad and their friends.
If your kids love science, or if you need to find a way to encourage them to love science, you will love this DVD. It's great fun for any level of student; the more advanced the student is, the more he or she will learn from these projects, while the younger students will just have fun and fan the flame of their interest in science.
Color-changing Milk
Picking up an Ice Cube with a String (without touching the Ice Cube)
Important Information
Ages: I used this product with my 1st-8th graders
Other terrific science and math products are available from the company
here
.
Check out some free sample experiments
here
, or click on image below!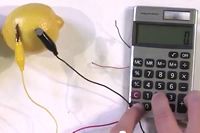 Disclaimer: I received these free DVDs in exchange for a fair review. No other compensation was given, and all opinions are my own.