Today's review goes back to one of my favorite themes: learning through games! Fractions can be one of the most frustrating and difficult math concepts to learn and to teach. One of my favorite practical applications when teaching fractions is to go in the kitchen and make a big ol' batch of cookies. Double or triple the recipe and have the kids measure out the ingredients (hey, Mom, two 1/4 cups are the same as 1/2 cup!!) Just make sure you double check the accuracy before you let them dump in the salt!! Up until now, though, I did not have any fun games for teaching fractions. Fractazmic has filled the void!
Fractazmic consists of a deck of cards divided into three color-coded suits. The object of the game is to combine cards within each suit to equal one (1). When one player runs out of cards, the player with the most "hands," or combinations of cards equaling one (1), wins. This encourages kids to learn to add those fractions together quickly!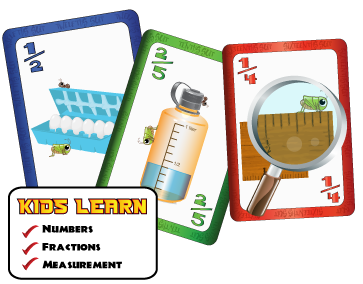 My family loves the Fractazmic game from I See Cards. The game can be played with 2-4 players and is ideal for any age that is learning fractions. The bright colors and eye-catching illustrations are probably best for upper elementary, when you are starting to teach fractions, but if you have older kids who could still use some practice on those beastly little parts-of-a-whole, I think they would enjoy it, too. The 60-card deck is only $6.95 and would make a great stocking stuffer. (You know all you homeschool moms are looking for educational Christmas gifts!) The game's usefulness is certainly not limited to homeschooling, as it would be great for any kid struggling with or just learning fractions, and it would be a great classroom aid as well.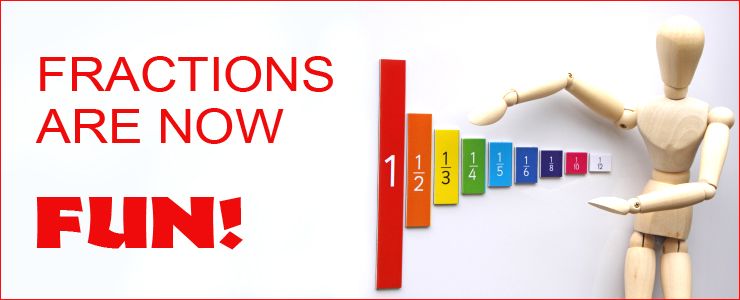 Find out more about
Fractazmic
and purchase the game at
www.fractazmic.com
. To see what other crew members thought about
Fractazmic
and other I See Cards games, click
here
.
Disclaimer: I received a free Fractazmic game for the purpose of a fair review. No other compensation was given, and all opinions are my own.