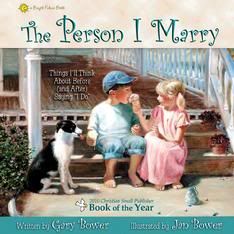 "Long before thinking of diamonds & glitter,
here are some things that I need to consider."
My kids are at such fun ages. Even the youngest is learning to bathe himself and make himself peanut butter sandwiches for lunch, so my job is not nearly so custodial as it was a few years ago; yet we also are not dealing with teenage problems - YET. My youngest son takes off running if a girl tries to hug or kiss him. My two girls are not planning to EVER let a boy mess up their plans for their lives. And my oldest son - well, that's where the problems are likely to start. At age 12, he likes girls. He is starting to like them quite a lot.
I would like to talk to my children about what type of person to marry now. Now, while some of them still believe the opposite gender has cooties. Now, before they are blinded by emotions and teenage hormones. Now, while they still listen to a few of my opinions and have not quite yet decided that I am the dumbest person on earth. I'd like to arm them with some foundational ideas about what characteristics to seek in a lifetime partner.
Gary and Jan Bower had just this in mind when they wrote the delightful book
The Person I Marry
for their own children. In Gary's delightful rhyming verse, accompanied by Jan's beautiful oil-painted illustrations, they emphasize to children that qualities such as kindness, honesty, and thoughtfulness are the foundations of a good relationship; that God must be the center of the relationship; and that they should strive to have those qualities themselves.

The Person I Marry from Bower Books on Vimeo.


This 32-page, fully-illustrated, hard-cover book may be purchased for $11.99 from Bower Books at http://www.bowerbooks.com/brightfuturebooks.html. Suitable for any preschool or elementary-aged children, other books in the "Bright Future" series cover topics such as handling money, the reality of heaven, and finding purpose in life. Gary and Jan Bower definitely have a gift for explaining difficult, grown-up subjects to children. My children enjoyed this book, and I loved the truth I was reading to them.
To read other TOS Homeschool Reviews of The Person I Marry by Gary and Jan Bower, click here.
Disclaimer: I was allowed to view a free digital copy of The Person I Marry for the purpose of a fair review. No other compensation was given, and all opinions are my own.